Extreme Iceland
Meet the team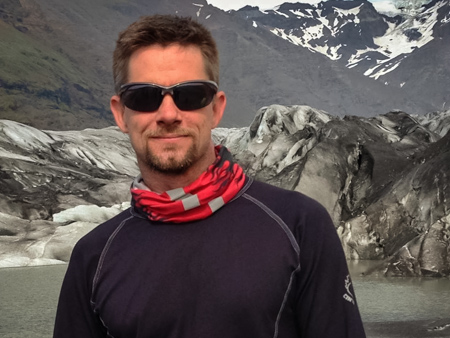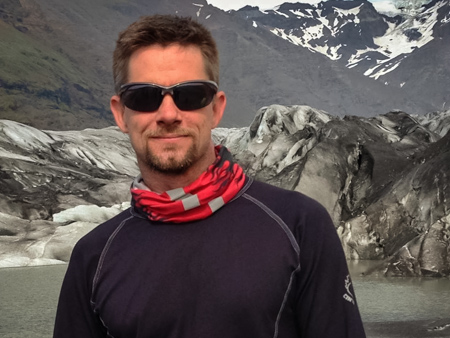 Arnar Juliusson
Driver-guide
Arnie was born and raised in Akureyri in the north of Iceland where he grew up on motorcycles and snowmobiles. His adventurous streak has taken him as far as Australia, where he worked and traveled for 5 years. Arnie has a degree in Architectural Technology and Construction Management, is an experienced diver guide and loves roaming the Icelandic wilderness in his 4x4.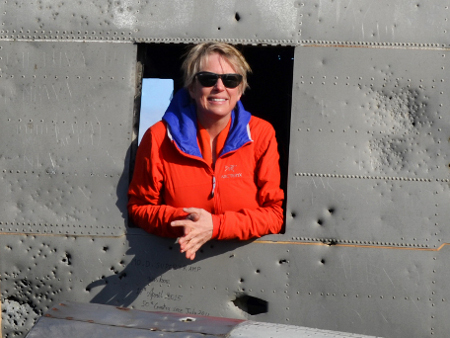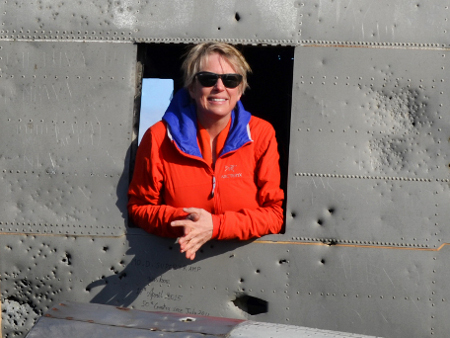 Asdis Birgisdottir
Driver-guide, Trekking Guide
Ásdís is a guide who knows just everything and anything. She's a total outdoor person, regardless of the weather. She is a professional tour guide and trekking guide and also a textile designer, designing, managing and co-owning a magazine dedicated to woolen garments and knitting patterns. Her interests are varied; skiing, horseback riding, hunting and hiking. What is her favorite outdoor activity...? Well, her favorite activity is being out of doors :)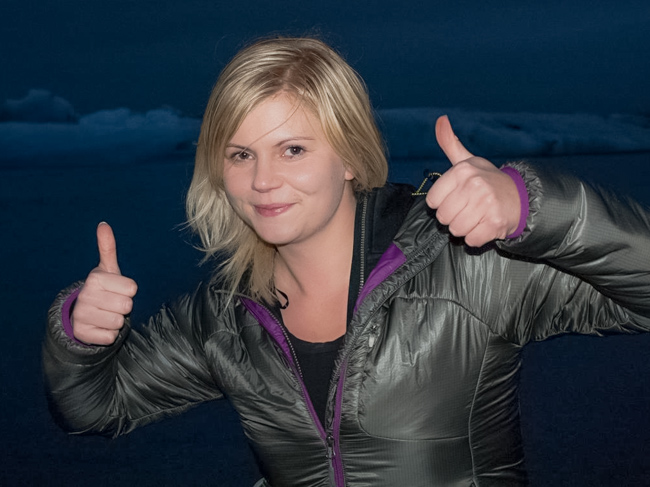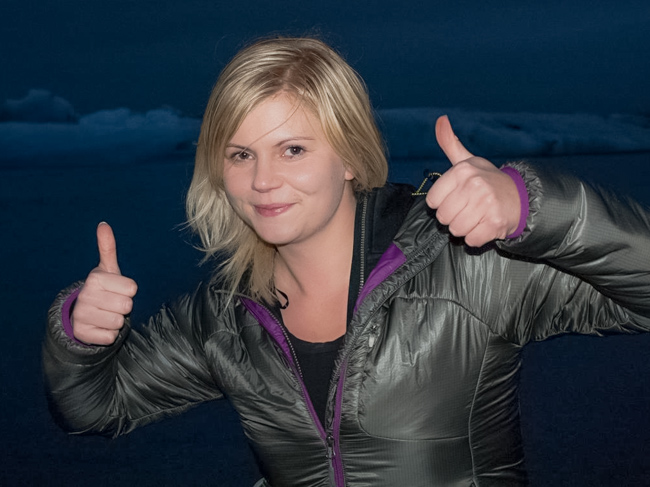 Berglind Osk Guttormsdottir
Driver-guide, Hiking Guide
Begga was born in the countryside in 1984. We call her the Icelandic Viking lady. She was raised in a farm in the east coast of Iceland and has been running in the mountain since then. She moved to the big city and went to school to learn how to be an Icelandic mountain guide. She is member of the search and rescue unit in Iceland and has completed the Wilderness First Responder (WFR) course. She has been a guide for several years and just loves it.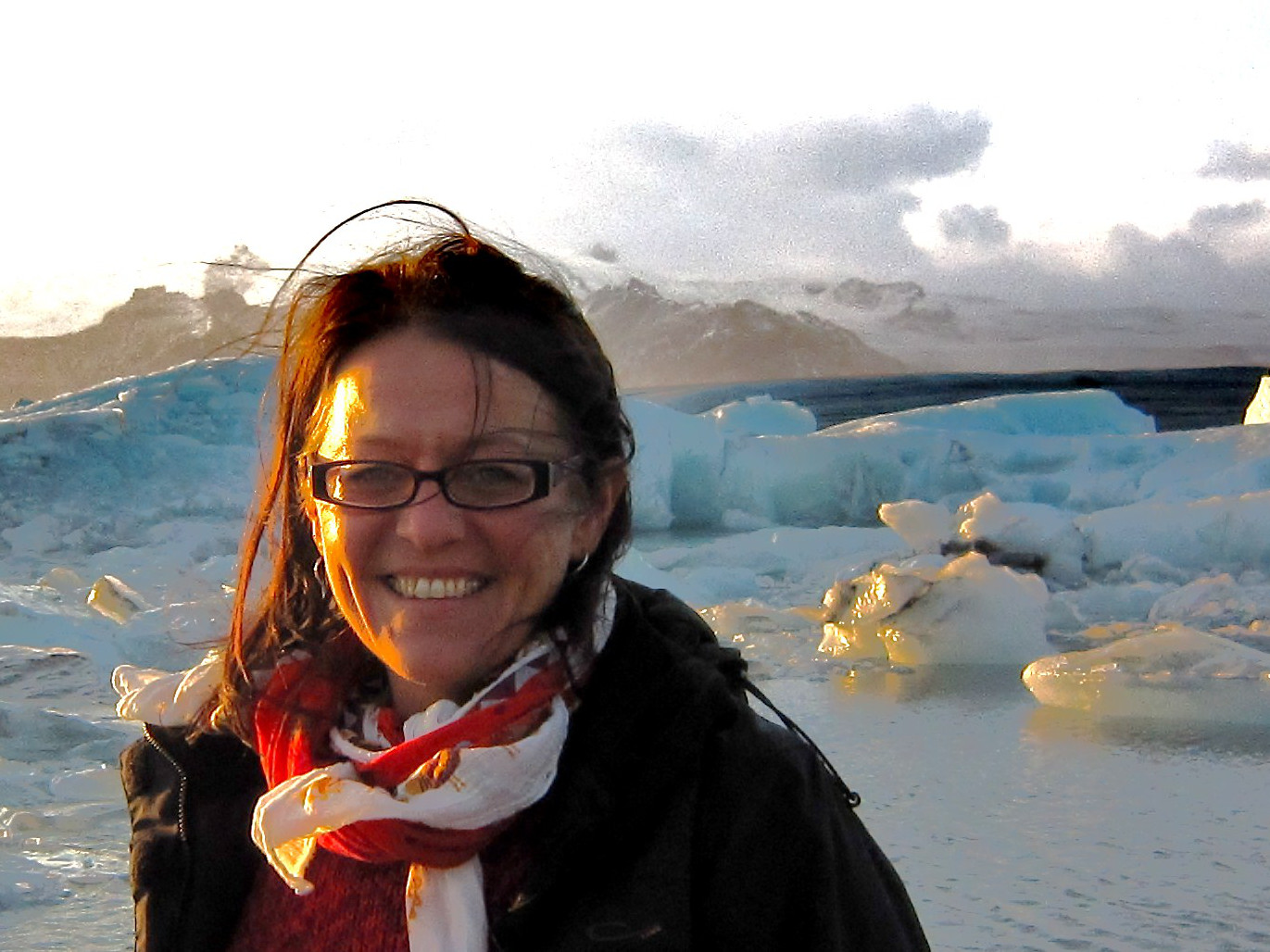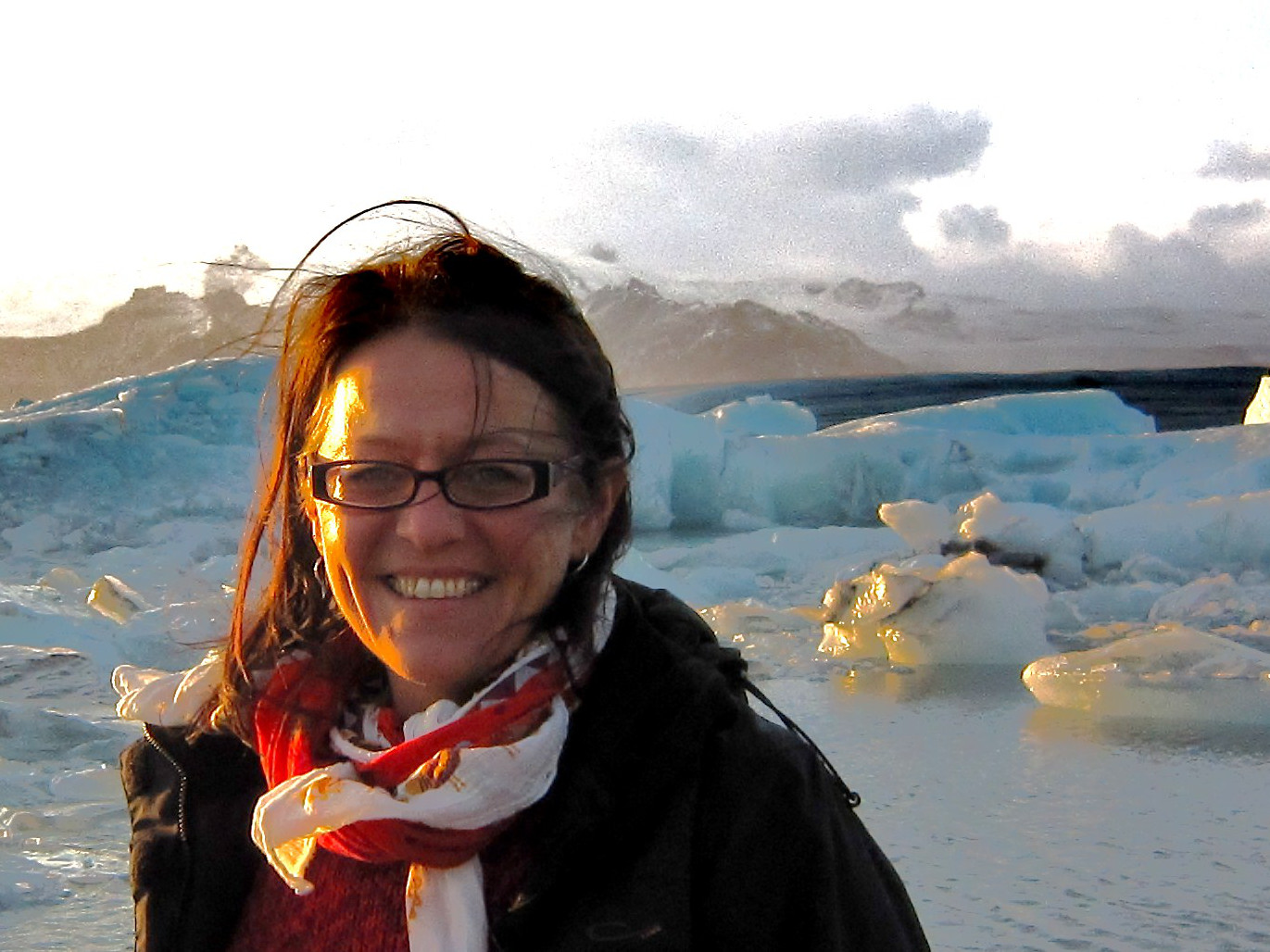 Birta Johannesdottir
Tour Guide
Birta grew up around horses, greenhouses and dogs. She traveled widely around Iceland on horseback. A brave soul who regularly swims in the sea. She lived for a long time overseas and found herself often visiting Iceland with friends to show off her home country. After returning home she formalized this work by attending the Icelandic Tourist Guide School and is now a qualified guide and coach driver/guide. She's a person who always makes you feel welcome.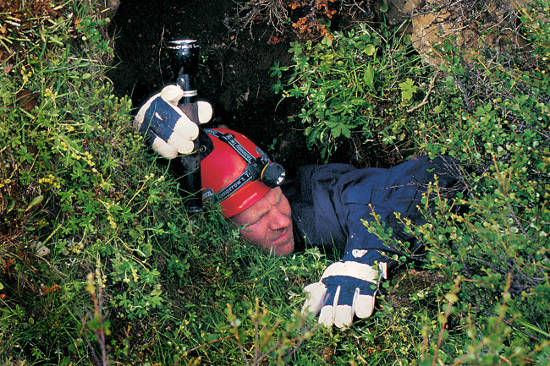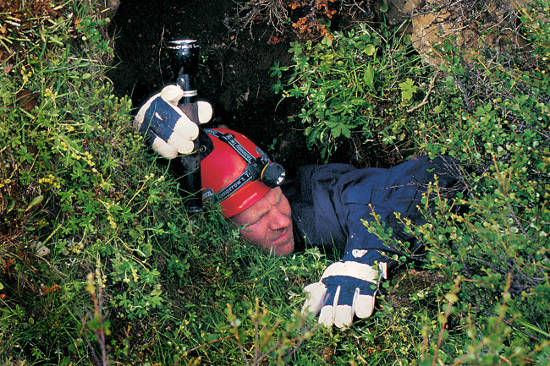 Bjorn Hroarsson
Managing Director, Vulcanospeleologist, Driver-guide
Mr. Bjorn is an esteemed geologist and author to several books about the Icelandic nature. He has traveled to all corners of the island, as a tourist, a tour guide and explorer. Bjorn's research on geology has led him to a number of Iceland's most isolated areas. Bjorn has been an active speleologist for over 30 years and has discovered many caves in the lava fields. He likes super jeeps very much.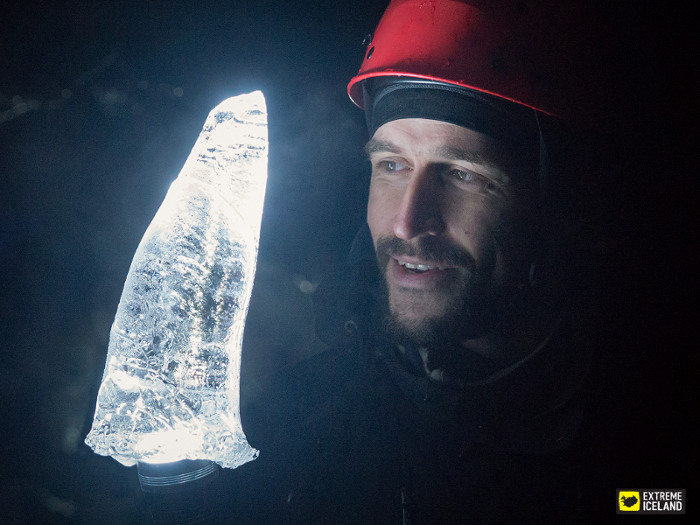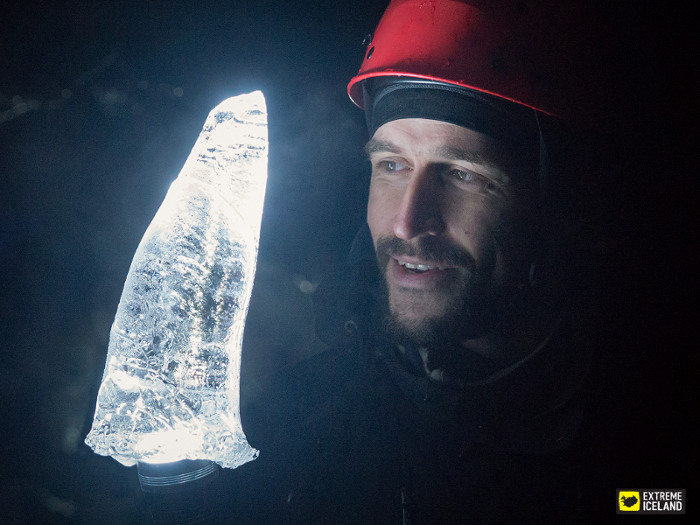 Bjorn Kozempel
Mountain Guide & Driver-guide
Bjorn was born and raised in Germany and worked in publishing. Today he is a certified Mountain Guide with a valid Wilderness First Responder (WFR) and has been hiking on almost all mountains, hills and bumps in Iceland, including the highest peak Hvannadalshnúkur. Furthermore he is a Driver Guide steering most vehicles from big buses to super jeeps. His passions are hiking and climbing on glaciers and exploring lava caves.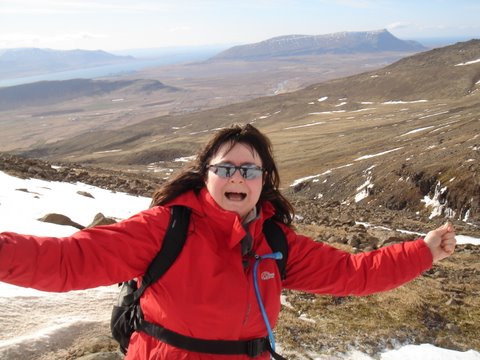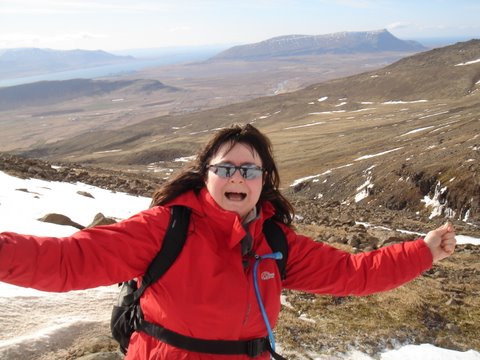 Gudfinna Helgadottir
Financial Director
Finna has two University degrees. She has a degree in Business Administration (cand.oecon.) and a Master degree in Accounting and Auditing (M.Acc). Through the years she has worked at accounting and annual reports at Icelandair. Finna was brought up in the capital area. She really enjoys hiking in the stunning Icelandic nature, as well as running. Family and grandchildren are her delight in a daily basis.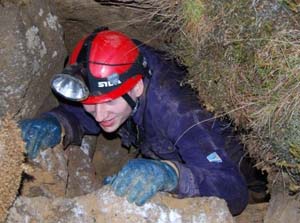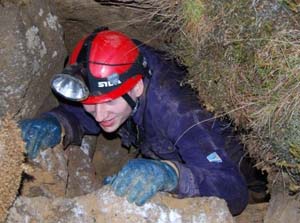 Gudni Gunnarsson
Caver, Guide & Driver-guide
"There are no problems... only solutions", he always says. Gudni is from the capital area and was born in 1984. He is the current chairman of the of Icelandic Speleological Society. Caving is his passion and he spends more time in the underworld of Iceland than he does on the above ground with us.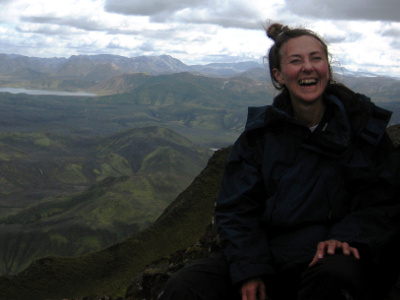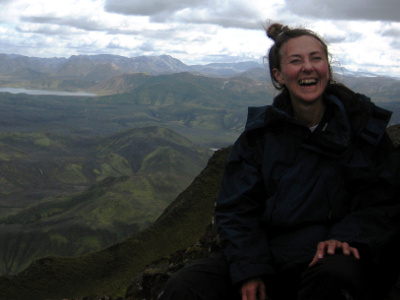 Gudrun Magnusdottir
Sales
Guðrún is an enthusiastic hiker. Each summer one or two new mountains are added to her trekking repertoire, as well as a number of other new places. She has also lived for shorter and longer periods in the countryside and certainly knows her ways in Iceland. Her professional and personal background is to be found in Icelandic literature, education and a long experience in the publishing business.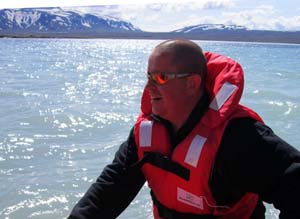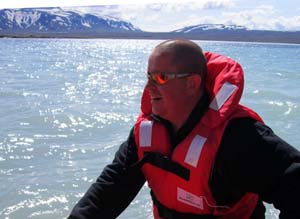 Gunnar Gudjonsson
Guide & Driver-guide
Gunni is an ice cool guy. He is an experienced mountain man and lives in the mountains in the summer time, almost like the outlaws in the Viking age. Gunni knows the island of ice and fire in and out. Gunni has 10 years experience of guiding snowmobile tours in the highlands and is an extremely good super jeep driver. The only thing that he is afraid of is dwarfs and elves.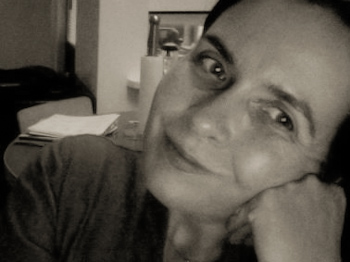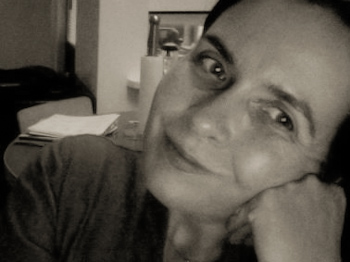 Hildur Bruun
Tour Planning and Sales
Hildur has her educational and professional roots in Film and Television Production and has worked the majority of her professional life in that area. Most of her education originates in countries outside Iceland and as a big fan of creativity, diversity and movement in life she has found her place in the ever exciting area of tourism, thriving as never before.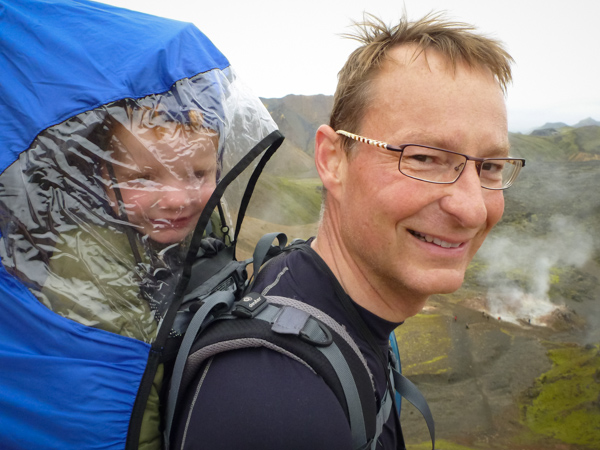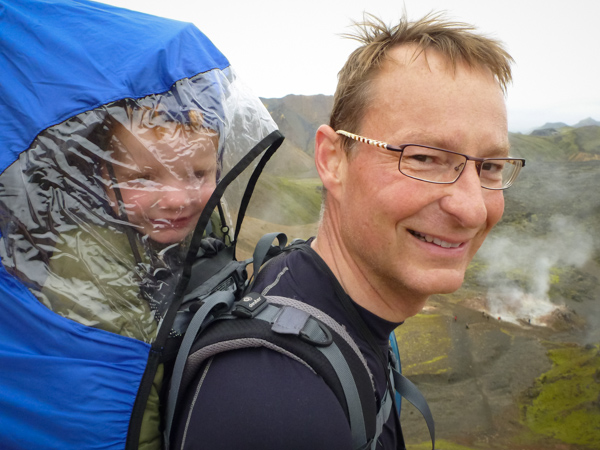 Ingolfur Bruun
Guide, Hiking-guide and Driver-guide
Ingolfur graduated as a tour guide and hiking guide from the Iceland Tourist Guide School with English as a working language. He used to work as a detective investigator specializing in computer and credit card fraud, and financial crime in the Reykjavik police. Among the training he received as a policeman was VIP driving and armed protection. He works now full time as a guide, licensed to drive all kind of vehicles. His interests are hiking, photography, ultralight flight, nature and running.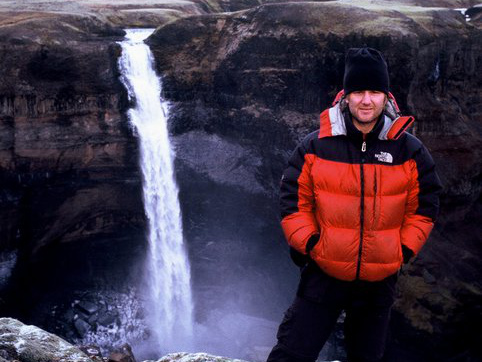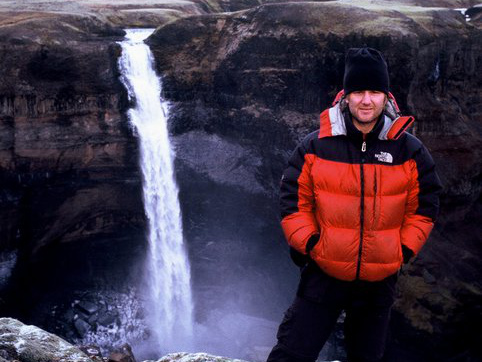 Jon Tryggvi Thorsson
Guide, Hiking-guide and Driver-guide
Guide at Extreme Iceland. We call him John Gold because he is a goldsmith. Jon has been in tourism ever since he was 16 years old. He's been in the Icelandic National Rescue Team for 7 years. Mountaineering, hiking and driving converted jeeps has also been a great passion for him, and practiced at large. As an (extra) hobby, Jon enjoys anything that has to do with design.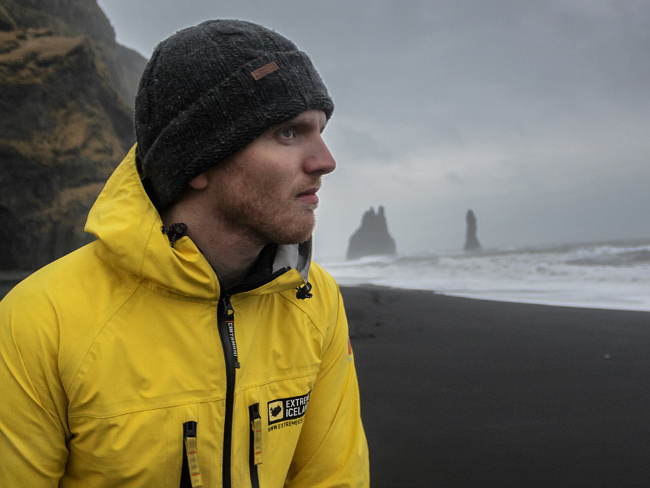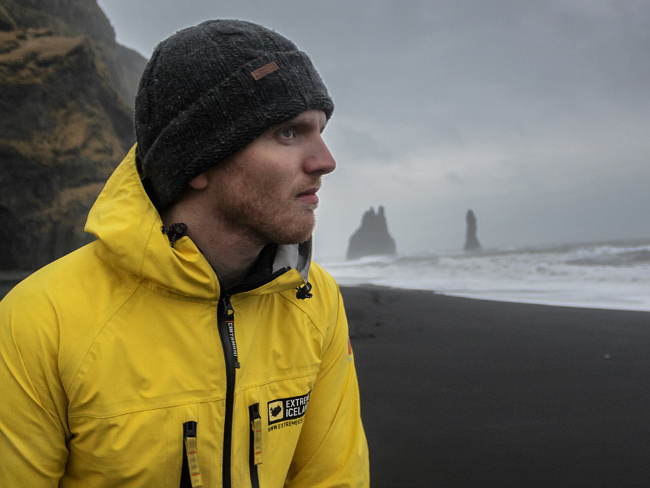 Kari Bjornsson
Owner and CEO
CEO of Extreme Iceland is Kari. He was born in 1988 in Reykjavik. He has a special talent for making things work out. He's the brain guy in the office and loves planning dream trips for our customers. He also joins in on trips when he wants to go out to weather himself, like we say here in Iceland and he really has fun taking groups to the wilderness. Kari's favorite word is "frábært" (wonderful) - he says that all the time.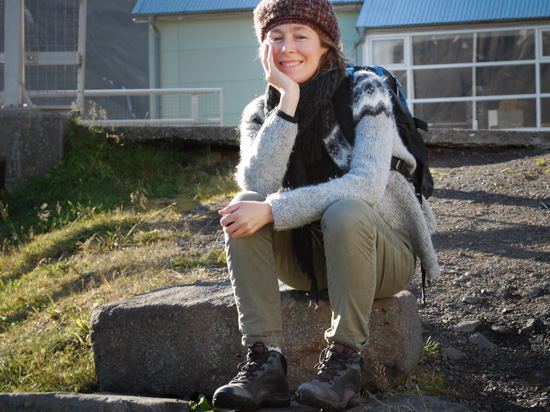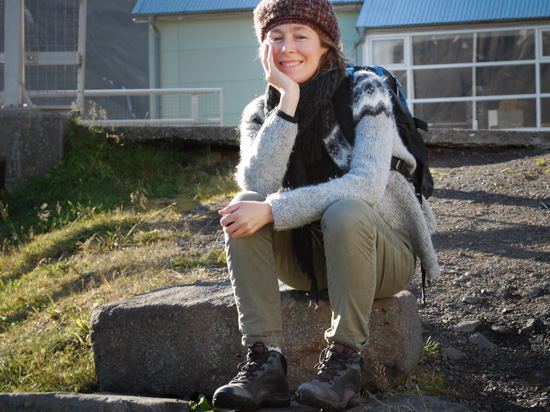 Marta Maria Jonsdottir
Sales and Marketing
Marta has a degree in Art and Animation and lived in England for many years. She has organized and participated in numerous exhibitions. She loves hiking, camping and skiing.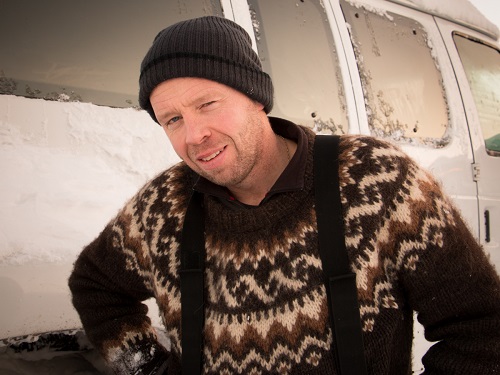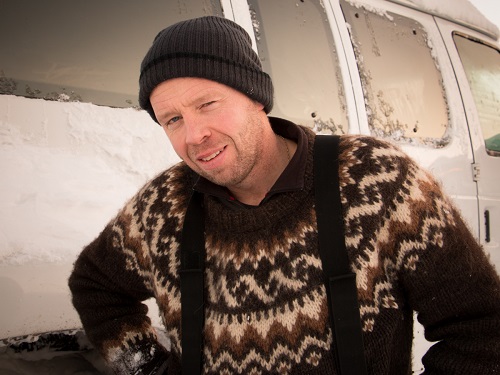 Olafur Jonsson
Driver-guide
Oli is a very experienced cross country skier. He has done the longest trip ever in Iceland when he crossed the country from corner to corner in only 16 days. Oli became a member of the volunteer rescue team at 17, and was a very active member for several years. Before he joined us as a driver guide he worked for the Icelandic search and rescue service for over 8 years. Before that he was a fisherman on a large trawler.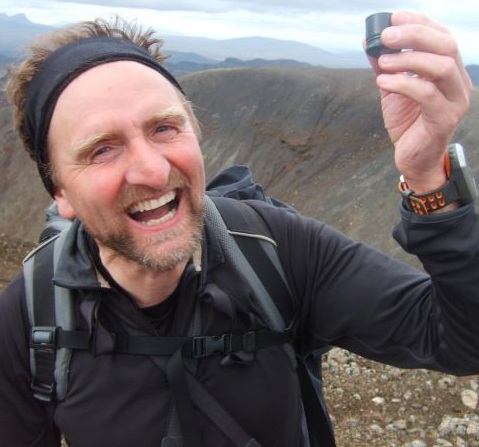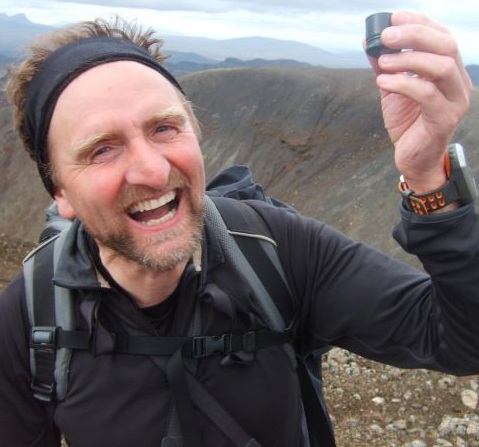 Petur Asbjornsson
Climber, Guide, Hiking-guide & Driver-guide
Petur us is one of Iceland's most experienced mountain men, he has hiked on almost every mountain peak in Iceland and he has been overseas where no foreign mountain can stand in his way. He has been driving and hiking in the mountains for many years in all situations. Petur is a member of the search and rescue unit in Iceland, he has been training people in the rescue units for about 30 years. He is one of the best ice climbing and rock climbing guys in the country and teaches ice climbing and is damn good at it.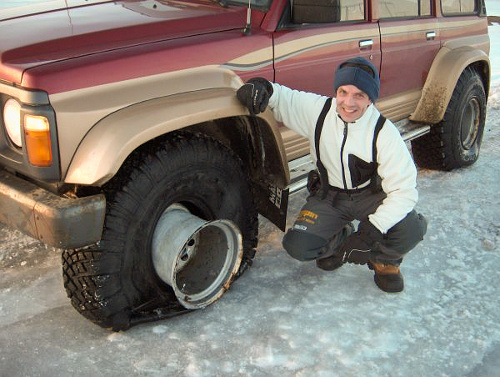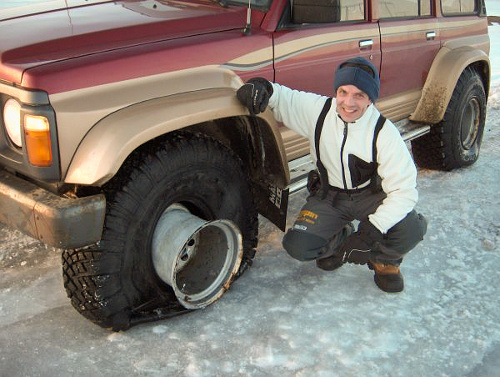 Ragnar Pall Jonsson
Driver-guide & Mechanic
Ragnar is from the country side. He lives in a farm close to Reykjavik. He has traveled around the island and in the highland for many years on all kinds of cars. He has been a driver-guide for many years and knows everything you need to know about our little island. He loves spending time in the garage, fixing cars and equipment. He is one of our brilliant mechanic saviors that we can rely on.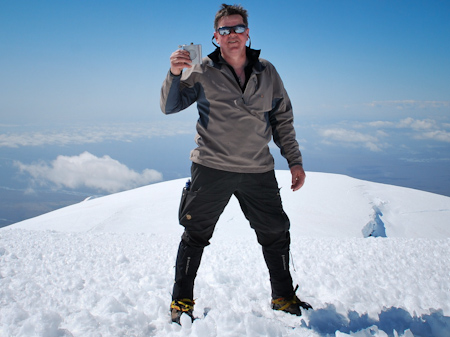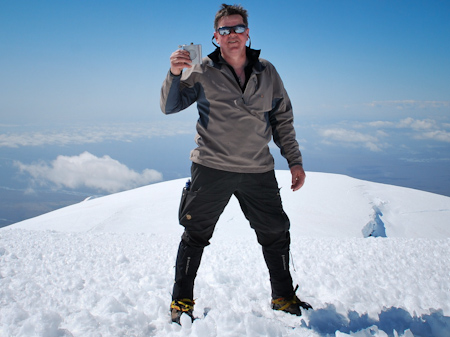 Ragnar Leifur Palmason
Driver-guide and Caving Expert
Raggi didn't see a television until he was 12 years old. He was brought up in the countryside where he learned to communicate with nature. He's been "in caves" for 10 years now, being one of our best caving experts. Raggi drives any type of super jeep or bus, and sails smaller boats as well. He's called "Ragnar 3" in the house.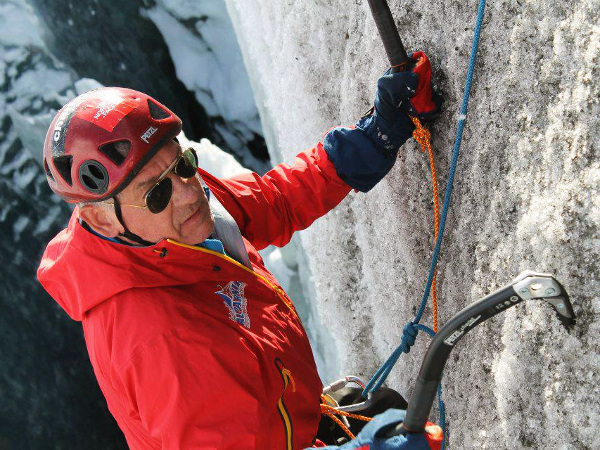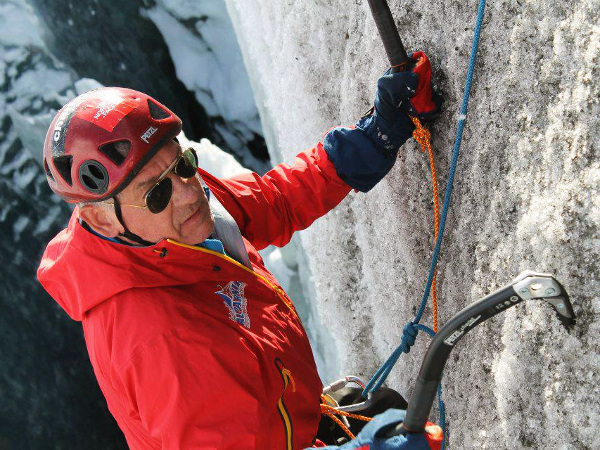 Sighvatur Blondahl
Mountain guide, Driver-guide
One of the best mountain guides and ice climbing experts in Iceland. He's a third generation climber, following the steps of his father and grandfather. Sighvatur has climbed most of Iceland's, Europe's and Alaska's highest peaks. He is an instructor in avalanche rescue procedures, has been training mountaineers of all sorts, and training the Icelandic rescue teams as well for decades. And he has hiked Mount Esja some 2500 times...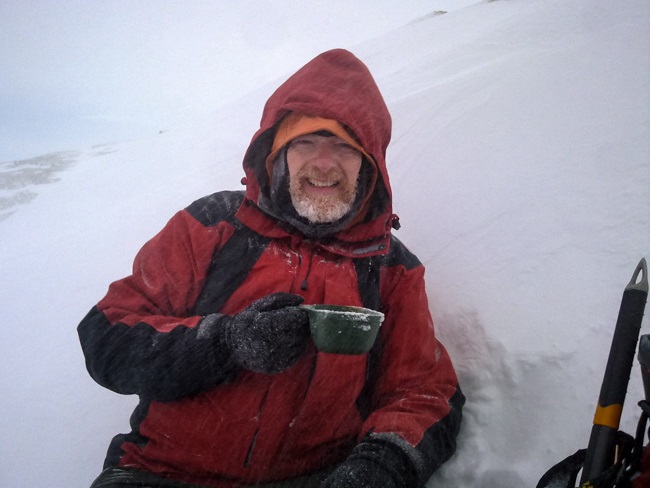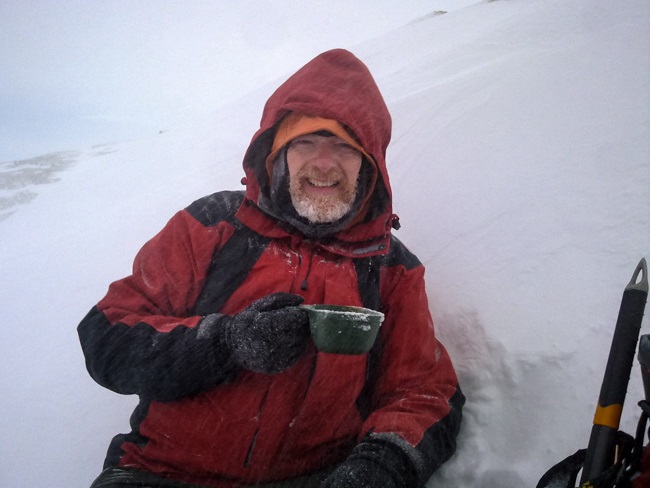 Sigurdur Magnusson - Diddi
Hiking Guide, Driving Guide and Chef
Diddi was born in Reykjavík in 1962 and grew up there. He graduated as a tour guide and hiking guide from the Iceland Tourist Guide School. He has always been interested in the great outdoors, hunting and fishing. Diddi is also a professional chef and his favorite is cooking from Icelandic ingredients, lamb, fish and game, as well as herbs and berries. He's a descendant of Egill Skallagrímsson (Viking and a poet 910-990). Diddi's motto is: "There is nowhere better to drink my coffee, but the mountains".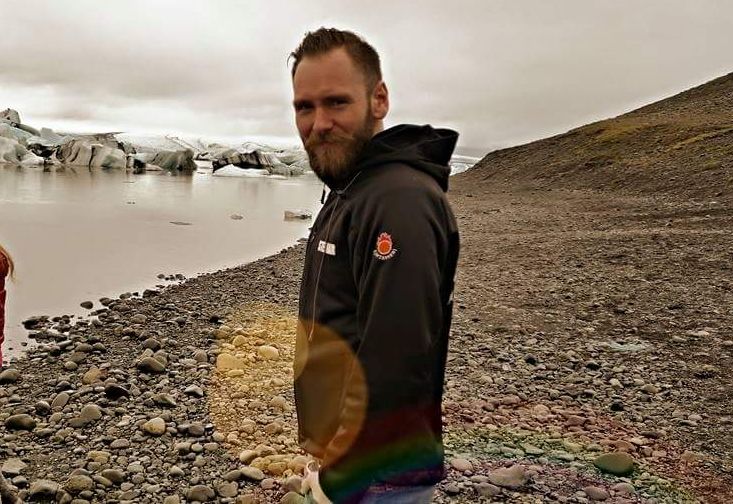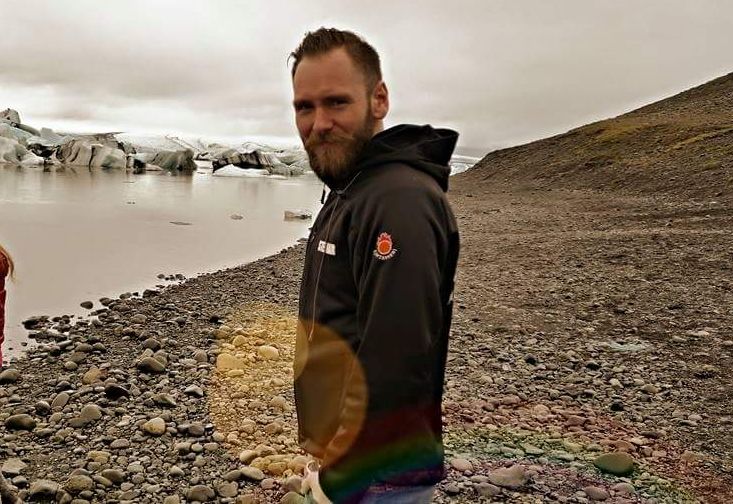 Steinar Bjornsson
CTO / CMO
Steinar manages the Marketing and IT department along with software development.
- Engineering, BSc.
- Economics, MSc.
- PhD studies in Economics at the Norwegian School of Economics (NHH).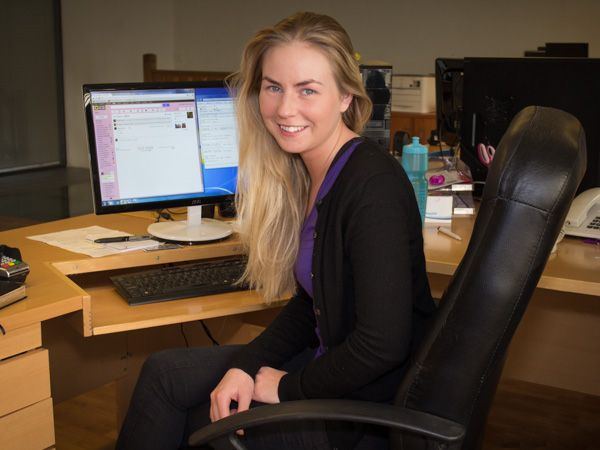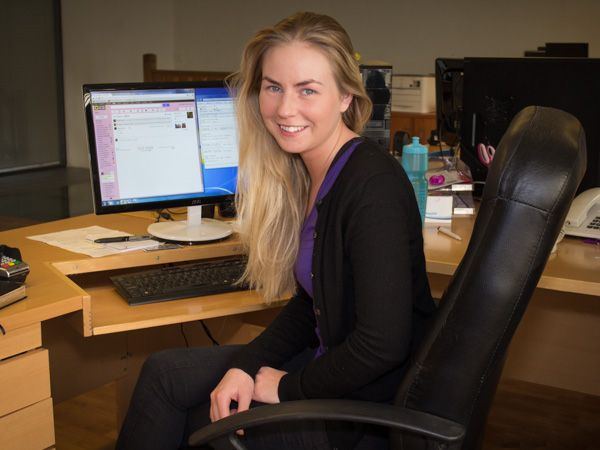 Svandis R Sveinsdottir
Office Director and Purchasing Manager
Svandis was born in 1989. Formerly in Sales Management. She makes sure that everything works smoothly and according to schedule. She is a super organized blonde Icelandic lady from Reykjavik. Going out in the nature and the wilderness is her specialty, she enjoys it to the max, particularly Icelandic horse back riding. Best hair at the office.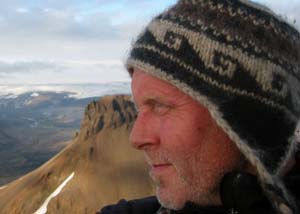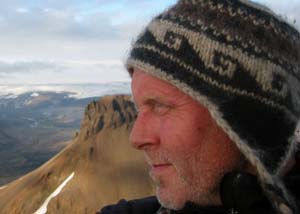 Thorvardur Ingi Thorbjornsson
Driver-guide
Ingi is a highly experienced super jeep driver who has the experience to drive anywhere in the mountains of Iceland. Snow, glaciers, mud roads, glacier rivers you name it, he can do it. He has over 30 years experience in the highlands on the island of ice and fire. 
Tomasz Suplicki
Super Jeep Mechanic
Our brilliant mechanic Tomasz is part of the super rescue team, fixing all kinds of jeeps and super jeeps. He loves car sports, specially cross bikes. He is also a schooled baker who enjoys cooking as well.